State of the art facilities, centrally located in one of Jerusalem's most scenic and beautiful neighborhoods.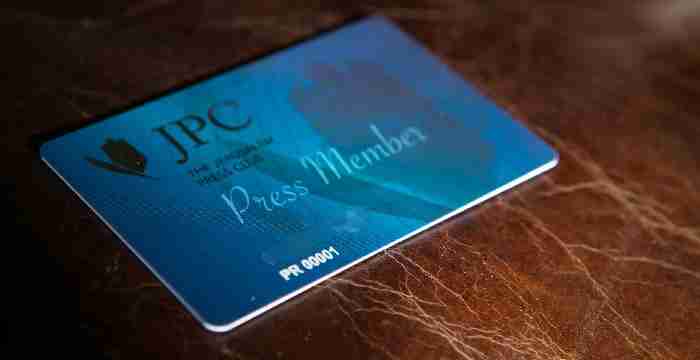 Membership is open mainly to Jerusalem's Press community at remarkably reasonable rates. Really!

JPC presents special events year-round, including press briefings, celebrations, workshops, leading speakers and much more.

JPC Staff
Uri Dromi, Director General of JPC, in Warsaw, with Peter Creste Laureate of the Freedom of Speech Award 2015.
The award […]
JPC Staff
After one-year term as the President of the European Press Clubs Federation, Uri Dromi, director General of the Jerusalem Press […]
JPC Staff
Following the success of the film critics mission in 2014, JPC has decided to invite another group of leading film […]
Thank you all again for having us, we're looking forward to doing more work together and seeing more amazing outcomes from the JPC in the future.
Thank you very much for hosting the very successful event with Mr. Feldman and Mr. Dolinsky, and for all your assistance throughout. We very much appreciated the chance to work together and look forward to collaborating on opportunities in the future.
I just wanted to let you know what a pleasure it was working with you and your team. You were incredible partners, delivering great results and offering complete professionalism at all time. Looking forward to working together with the JPC again soon!.
We were so lucky to use your Members' Lounge at the Jerusalem Press Club! Wow, what a great spot, and what a lovely, elegant event we had thanks to you and your leadership. I can assure you that we will book all of our blogger events with you in the future.