Mark your calendars for October 9th, 2023, at 12:00 noon EST, 9:00 am PT, and 7:00 pm in Israel, and be a part of our eagerly anticipated webinar focusing on five of the most innovative Israeli breakthrough climate change solutions.
We will showcase the winning exhibiting startups of PLANETech World 2023, the global climate tech conference taking place on October 18th, in Tel Aviv. This will bring together climate investors, climate innovators, and stakeholders —all joining forces to promote solutions to climate challenges.
Join this special pre-conference webinar to hear from Gal Sharon, Head of Ecosystem Development & Operations at PLANETech and be the first to meet with 5 of the most innovative Israeli climate start-ups of PLANETech World 2023.
---
Thai Sade – Founder and CEO of BloomX – Using a unique technology that is helping growers improve profitability with scalable and efficient bio-mimicking pollination technology.
Yael Degani – Sustainability Manager at Wiliot – Internet of Things (IoT) Platform – Wiliot Cloud and IoT Pixels possess the intelligence to provide insights about every single product.
Arik Ganor – VP Business Development at QD-SOL, at the forefront of green hydrogen technology with a process that meets the sustainability needs of the future.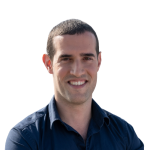 Dr. Dan Deviri – Co-founder and CEO of Carbon Blue, helping the ocean save the planet by providing the technological means to create a sustainable world.
We look forward to your participation in our upcoming activities and to collectively making a difference in the fight against climate change!