As a service for the foreign press, JPC conducts English-language interviews with leading experts in Israel on topics around the news cycle.
Israeli-Saudi Diplomatic Progress is a Refreshingly Positive Development
Dr. Hatuel-Radoshitzky, adjunct lecturer at Tel Aviv University and a member of Forum Dvorah: Women in Foreign Policy and National Security
September 26, 2023
"Israel put forward visionary, peaceful rhetoric for peace (for the first time in a long time) and successfully advanced important bilateral collaborations. As for the protests, regardless of their impact, they can certainly be viewed as crediting Israel and Israeli society with firm and internationally appraised, liberal, democratic values."
What is unique about the Supreme Court debate on the reasonableness clause?
Adv. Ariel Erlich, head of the Litigation Department at the Kohelet Policy Forum
September 11, 2023
"If the court will rule that its authority is above basic laws, Israel will be the only county in the world where a constitutional system is led by a court placing itself, without any authority, above the constitution, and effectively pronouncing that there are no limits to its powers."
'It's Time for Separation'
Yaniv Magal, member of the Separation Movement's leadership
August 17, 2023
"The basic idea makes sense: If you cannot get along, part ways. This case, obviously, is not that simple. We are one people, and this is precisely why we should separate, so that besides political points of view, we can remain connected through everything else that binds us."
Opposition's refusal opened many options before Netanyahu
Shirit Avitan Cohen, Israel Hayom
June 15, 2023
"All this is the backdrop to Netanyahu's efforts to shepherd his coalition toward concessions in talks at the President's House, since he understands he must have peace in Israel to face many great security and diplomatic challenges."
Jerusalem Day 2023: Maintaining the Status Quo in the city
Dr. Dikla Cohen, Hebrew University
May 18, 2023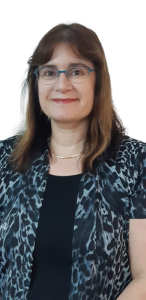 "In order to prevent a similarly dreadful scenario, Israeli decision makers understand now the major significance of preserving the status quo in Jerusalem."
Jerusalem in 2023:
 Statistical Yearbook of JIPR
Jerusalem Institute for Policy Research
May 17, 2023
"Recovering from Covid-19: In 2022 Jerusalem had double the number of foreign tourists compared with the previous year."
Moody's outlook analyzed: Risk  to credit rating
Prof. Karnit Flug, Israel Democracy Institute
April 19, 2023
"To the government, I suggest reading Moody's report with more prudence and taking it as a warning: Don't move ahead with a reform before it enjoys broad support in Israeli society."
For negotiations to succeed – both sides need to compromise
Daphna Liel, Channel 12
March 28, 2023
"There is not even the slightest chance for a unity government. The only possible client for such a move was supposed to be Gantz, but this week he made a huge leap in the polls, and even came very close to Netanyahu. At the moment he has no interest to save the Prime Minister."
Michal Cotler Wunsh, former member of the Knesset
March 20, 2023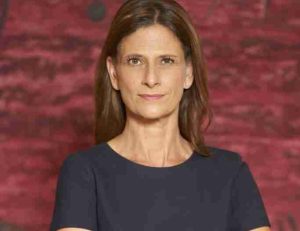 "The irony is that with all the clamour and opposition to the proposed Reform, it has been largely overlooked that in fact, contrary to popular opinion mere months ago, the majority of Israelis are actually united in the opinion that reform of some kind is necessary."
Tamir Pardo, former director of the Mossad
March 12, 2023
"After that, the army will not be able to operate. This might be the end of the Zionist dream. The dream of our enemies, that Israel's internal strife would bring about the disintegration of the Jewish State, is about to become true."
International Women's Day 2023
Hagit Moshe, Anat Saragusti, Naveh Dromi and Adi Bershadsky
March 8, 2023
To mark International Women's Day 2023, the Jerusalem Press Club has launched a new project in which influential women in Israel will answer several key questions expressing their opinions on the current trends. To begin, we present four outstanding women to share their thoughts.
Intensification of Violence
Ram Ben-Barak, member of the Knesset
January 29, 2023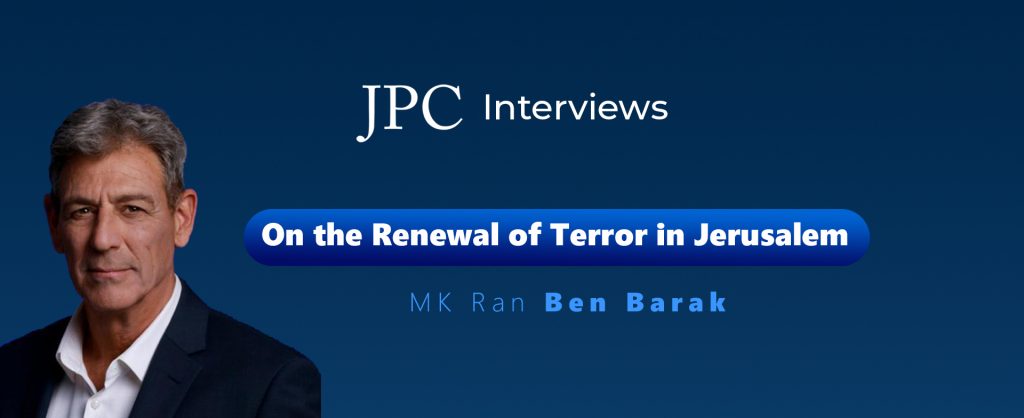 "We understand that what might make a difference is a case of a large population joins this wave [of terror]. We need to prevent this, and while we are having an uncompromising war against terror, we know how to reach out to those who are uninvolved."
Special Project: Leading Israeli Experts Analyze Nuclear Pact
Yaakov Nagel, Sima Shine, Helit Barel, Eran Lerman and Amnon Sofrin
March 8, 2022

the Jerusalem Press Club reached out to five leading Israeli experts in Iranian nuclear activity, each with rich defense backgrounds, for their analysis on the imminent agreement.