Israel is home to over 230 EnergyTech companies. During this event, we delved into groundbreaking advancements and innovations in this key sector.
Israel has emerged as a global leader in climate change technology. Through extensive research and development efforts, Israelis have spearheaded advancements in renewable energy, water conservation, green construction, sustainable agriculture, and food tech.
Fostering a culture of innovation and attracting top talent, Israel is leading the way in developing and implementing solutions that are shaping the future of climate change mitigation and sustainability on a global scale. This session brings together experts and entrepreneurs who are deeply involved in energy technology in Israel and beyond.
Shon Dana, CEO of Ignite the Spark, promoting the EnergyTech community in Israel, focused on renewable energy sources with an emphasis on: Renewable and Conventional Energy Sources, Methods for Storing Energy, Energy Efficiency & Smart Loads, Hydrogen, T&D Advanced Technologies, CCUS, and More.
Ophira Melamed, Ph.D, Co-founder and CEO of NitroFix, producing affordable green ammonia with zero emissions. By using water and air as primary sources, the process significantly reduces carbon emissions, making it a viable and cost-competitive option.
Roni Elhalal Givon, Founder & Director, Women In Energy, promoting professional women in the Israeli EnergyTech ecosystem, including representatives from both public and private sector players such as investors, startups, accelerators and development programs, academia, and entrepreneurs.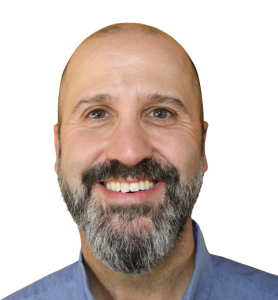 Daniel Gimpel, co-founder, MADA Analytics, renewable energy conversion, savings, controlling and storage solutions. MADA is developing a new form of clean dispatchable capacity called using long duration liquid air energy storage (LAES) with clean generation capability. MADA integrates its LAES technologies so the transition to a net zero future is as clean and profitable as possible.
Check out our last month's webinar on the Israeli Climate Change Ecosystem Overview
We look forward to your participation in our upcoming activities and to collectively making a difference in the fight against climate change!
A member of the European Press Clubs Federation and of the International Association of Press Clubs, JPC is the go-to place for foreign press in Israel and visiting journalists, aspiring to present the spectrum of issues, speakers, voices and places that Israel has to offer.