---
Meet our Summer 2019 Fellows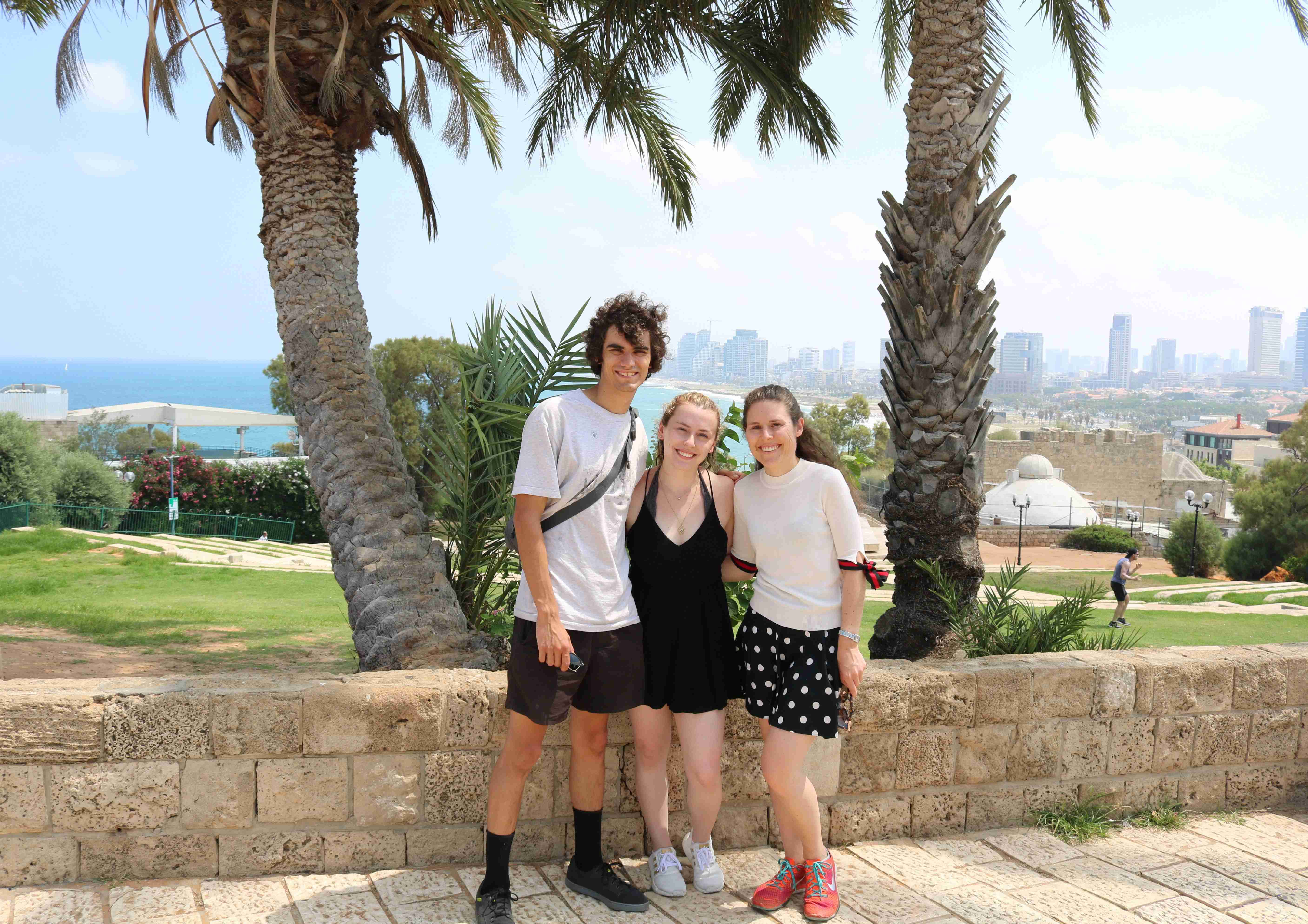 From left to right:
Craig Johnson
, 
ASU
 graduate; 
Patty Nieberg
, 
Northwestern
 graduate; 
Hannah Harnest
, 
Columbia graduate.
About the JPC Reporting Fellowship Program
The JPC launched a Reporting Fellowship Program opened to international journalism students in September 2017. The reporting fellowship is a unique program, that provides work experience with leading media outlets in Israel.
alongside an extracurricular program to enrich their journalistic experience in Israel
The fellows are chosen by a committee made up of world-known and well-experienced journalists, who have been a part of this field for decades.
The Fellowship Program was made possible by a generous grant from the Crown Family Philanthropies.
The program is a 3-month long program.  
JPC Reporting Fellowship - January - April 2019
From left to right:
Colin Marston, Columbia graduate; Johanna Chisholm, CUNY graduate; Sophia Jessen, Erasmus Mundus graduate.
In the winter of 2019 JPC hosted its third fellowship program with three incredible fellows from Canada, Denmark and the US. Through a detailed enrichment program, developed by JPC, the fellows were exposed to the different aspects of Israel – the diverse society; the security challenges Israel is facing; The Palestinian society and Israeli culture as well as the high-tech scene.
JPC Reporting Fellowship - June - August 2018
From left to right:
Stefania D'Ignoti, Columbia graduate; Marie-Cahrlotte Roupie, University of Strasbourg graduate; Robert Exley, CUNY graduate; Kyle Mackie, CUNY graduate.
Over the past three months JPC hosted four fellows who had been selected by an international jury from close to 80 applicants. The fellows were offered a unique opportunity to report from Israel and the Palestinian territories. Besides interning at prominent media outlets, the JPC fellows traveled throughout the country and were exposed to the richness and diversity of the Israeli and the Palestinian societies.
JPC Reporting Fellowship - September - November 2017
From left to right:
David Klein, Columbia graduate, Saudamini Jane, Columbia graduate, Daniel Pleck, New York University graduate, Gabe Carroll, CUNY graduate
Between the months of September to November, the JPC hosted its first group of fellows.  The fellows interned at Israeli and foreign news outlets located in Israel, experiencing the work environment in Israel.  In addition, the JPC provided an enrichment program, exposing the fellows to the different challenges and issues facing Israel and the territories, and providing discussions with leaders from various communities and backgrounds.